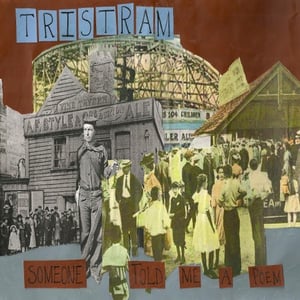 £

4.99 - On Sale
This is where it all started folks! Despite being more in the business of putting on bands, dancing and drinking – OIW established our own indie label for the sole intention of putting out Tristram's debut release in early 2010.
Y'see, the London based singer-songwriter Tristram blew us away when he first played one of our Oh! Inverted World nights with his exceptional, and ever so slightly heartbreaking, vocals; the storytelling wit of a new Jeffery Lewis and his brilliantly understated melodies. All that and the fact that Tristram was such a truly captivating and memorable performer made us get together this record in early 2010.
It also won us some honours as DIY Label Of The Week on Huw Stephens Radio 1 show and some lovely press and radio support for the record along the way.
You can still order one of his limited edition hand-numbered digi-pack EPs here and prepare to swoon into wondrous happiness. The cover and all the inlay artwork were also painstakingly and lovingly created by Tris himself.